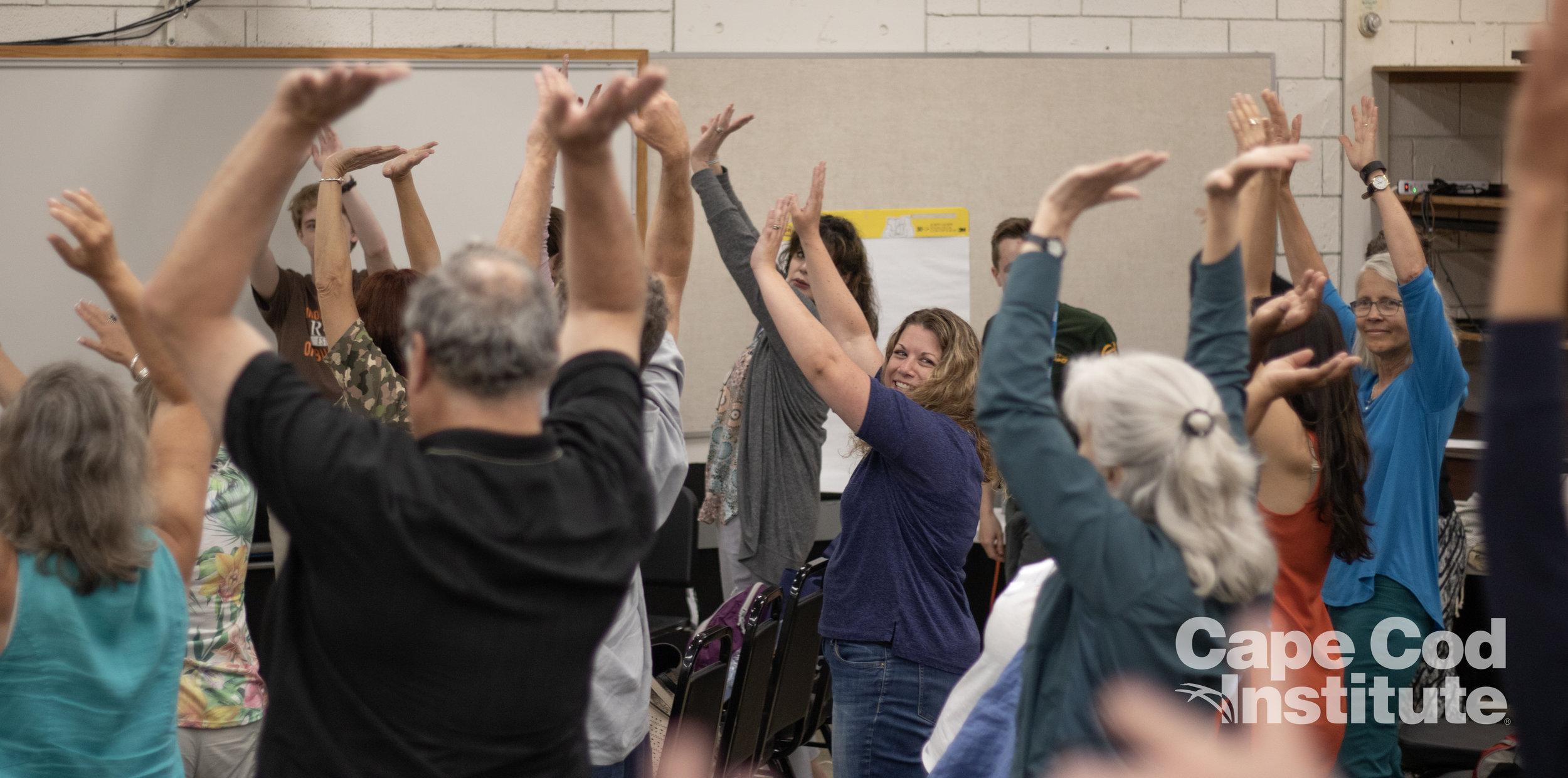 2019-Richard Schwartz
Internal Family Systems Workshop, a 2019 Cape Cod Institute workshop, led by Richard Schwartz July 15-19, 2019


Richard Schwartz
Internal Family Systems Workshop
July 15-19, 2019
The Internal Family Systems Model is a method of therapy which fosters transformation, gently, quickly, and effectively. It views multiplicity of mind as our natural state and our "parts" as sub personalities that may be healed and transformed by bringing the Self into its rightful role as leader of the internal system. The Self, a core of valuable leadership qualities, is our true nature–compassionate and loving. Although IFS has been most widely used as a treatment for trauma, it is a flexible model that provides abundant opportunities for application. IFS advances treatment in several areas: First, by showing respect and appreciation for the client's protective parts, it reduces resistance and backlash. Second, it helps clients fully unburden the extreme beliefs and emotions they accrued from their traumas. Third, affect is regulated in a simple and effective way so that clients are not overwhelmed during sessions. Fourth, because it is the client's Self that is leading in the healing, transference is reduced and clients do much of the work on their own, between sessions. Fifth, IFS gives therapists practical ways to understand and work with their countertransference so they can remain in the open-hearted state of Self leadership with clients. Sixth, it frees therapists from the role of trying to police clients' symptoms like suicide, eating disorders, addictions, and self-mutilation. Seventh, therapists are free to be themselves, without having to be clever or controlling, and come to enjoy partnering in the fascinating and sacred process that naturally unfolds as clients heal themselves.
This workshop is designed for therapists with little exposure to IFS as well as those who know the basics of IFS, but have trouble when clients resist, have particularly difficult parts, or when it comes to using the model with couples or larger systems. We will begin with an overview of IFS and then move on to the deeper exploration of issues that arise during treatment. This course will also provide the opportunity to participants to identify and work with the parts of themselves that interfere in their relationships with clients. The workshop will be a balance of lectures, demonstration, and experiential exercises.
Monday
Introduction to IFS and overview of the process of IFS therapy
Tuesday
Working with resistant clients and/or difficult parts
Wednesday
IFS applied to couples
Thursday
IFS applied to groups, families, and larger systems
Friday
How to work with parts of the therapist that interfere with IFS therapy
Richard Schwartz, PhD,
began his career as a systemic family therapist and an academic, at the University of Illinois and at Northwestern University. Grounded in systems thinking, Dr. Schwartz developed the Internal Family Systems model (IFS) in response to clients' descriptions of various parts within themselves. In 2000, he founded the Center for Self Leadership (
www.selfleadership.org
), which offers three levels of trainings and workshops in IFS for professionals and the general public, both in this country and abroad. A featured speaker for national professional organizations, Dr. Schwartz has published five books and over fifty articles about IFS.
What our alumni are saying:
"I loved learning IFS directly from the creator of the method; truly a transformative personal experience."

"Dick Schwartz is so knowledgeable and developed such an amazing/unique perspective. I loved the demos and experiential exercises to understand the theory in action."
Other Courses You May Like:
Bessel van der Kolk July 29-August 2
Frontiers of Trauma Treatment
Lana Epstein August 12-16
Putting It All Together: Changing the Valence of Emotional Memory with Mindfulness-Based Experiential Therapies
Jonah Paquette August 19-23
Positive Psychology: The Science of Happiness and Well-Being
Amy Weintraub and Angela Huebner August 19-23
Internal Family Systems Therapy™ Goes to the Mat with LifeForce Yoga: A Week of Healing and Learning