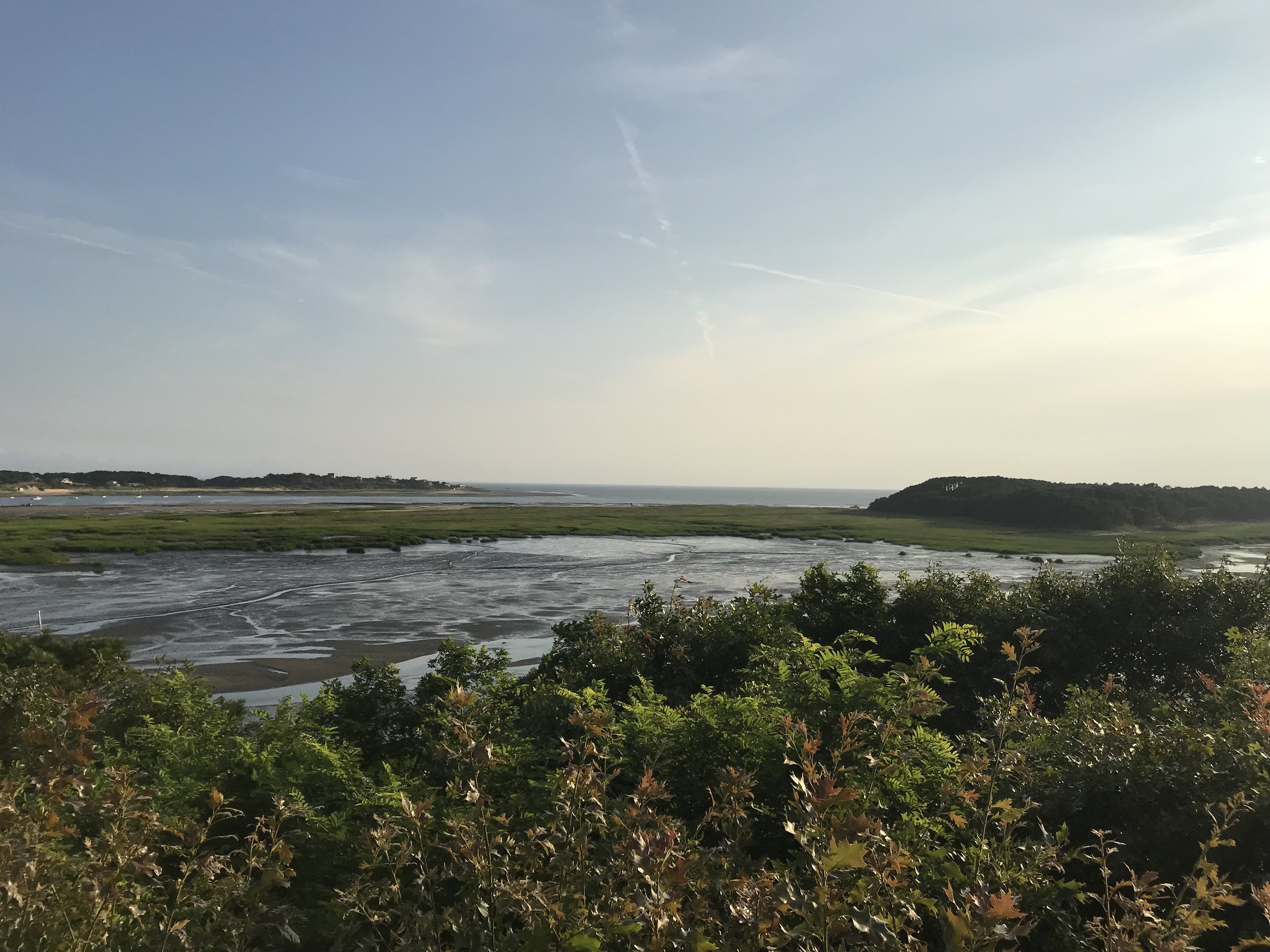 2019-Licia Sky
Embodied Self-Experience: Enhancing Awareness in Clinical Practice through Meditation, Movement, and Voice a 2019 Cape Cod Institute workshop led by Licia Sky, August 5-9, 2019


Licia Sky
Embodied Self-Experience: Enhancing Awareness in Clinical Practice through Meditation, Movement, and Voice
August 5-9, 2019
In this highly experiential workshop, participants will explore embodiment, self-experience, and how clinicians can use both with clients who have a history of trauma. Licia offers experiential exercises that create a safe way to explore an interpersonal and neurobiological perspective to therapeutic interactions. Participants will learn how such awareness, starting from the first moments a clinician meets a client, can inform the process of the session.
The latest research shows that our ability to be aware of our bodies impacts how we process sensations and memories, and how we heal from traumatic events. When we have intolerable sensations such as gut wrench and heartache, our heart races, our breathing becomes shallow, our abilities to track time, be present and process language become diminished. The nervous system gets overwhelmed, the body gets so aroused and reactive that the calm and relaxed state needed for healing and connection is difficult to imagine, let alone reach.
Verbally-oriented therapists may wonder how this knowledge can be applied to bring an embodied orientation into clinical practice. How does the therapist help a client learn to calm down their nervous system and become able to tolerate what they feel and notice about themselves? There is no way to teach or guide someone else in attuned self-awareness if you are not able to get into that state yourself.
As therapists, our own body awareness is an important barometer to track the states of both our clients and us within each session. In this workshop, Licia guides discovery through meditation, movement, theater exercises and play to show how this awareness affects the therapeutic container--safety and ability to be present with what emerges within the session. Based on the upcoming book, The Body Keeps the Score Workbook, this program offers an array of non-verbal, experiential exercises drawn from theater, guided focusing, dance, meditation, yoga, bodywork, and Embodied Voice.
This course can be taken alone or as a follow-up to Bessel van der Kolk's Frontiers of Trauma Treatment. Bessel van der Kolk joins the group on Tuesday for a 2-hour neuroscience review of embodied experience.
Monday
Stillness to movement: body tracking meditations

Beginning non-verbal interactions

Exercises: Paired walking and mirroring exercises
Tuesday
Synchronicity & Rhythms, affect states, safety and interpersonal communication

Exercises: Beachball, Stillface/Phoneface

Lecture and Q&A with Bessel van der Kolk: Neurobiology of Embodied Self Experience
Wednesday
Exercises: Proximity and Orientation

Vocal experiences
Thursday
Safe Touch

Group exercises: Sculpture Garden and Wordless Stories
Friday
Attunement, listening, flow

Exercise: Puppet dancing

Licia Sky, LMT, BFA, is a singer-songwriter, artist, and musician who integrates music, movement, vocalizing, guided focusing, conversation-enhanced awareness, and touch in order to foster safe transformative experiences. Her dynamic methods are informed by polyvagal theory, the latest research on trauma and the body, and more than 25 years as an intuitive bodywork therapist. Licia works with traumatized individuals and trains mental health professionals to use mindful meditation in movement, theater exercises, writing and voice as tools for attunement, healing, and connection. She is a regular instructor in trauma healing workshops at Kripalu, Hollyhock, and Esalen. She has been teaching workshops on these subjects around the US, Canada, UK, Italy, Egypt, and New Zealand.
We are delighted to welcome Licia Sky in her first appearance at the Institute!
Other Courses You May Like:
Deborah Korn July 1-5
Treating Complex Trauma: Optimal Integration of Treatment Models
John P. Forsyth and Jamie R. Forsyth July 22-26
Harnessing the Transformative Power of Mindful ACT Therapy: How to Live Well When Life Is Hard
Bessel van der Kolk July 29-August 2
Frontiers of Trauma Treatment
Amy Weintraub and Angela Huebner August 19-23
Internal Family Systems Therapy™ Goes to the Mat with LifeForce Yoga: A Week of Healing and Learning
Please note there is NO CE credit for Professional Counselors, Social Workers, Mental Health Counselors, Psychoanalysts, Art Therapists and Marriage and Family Therapists for this course.